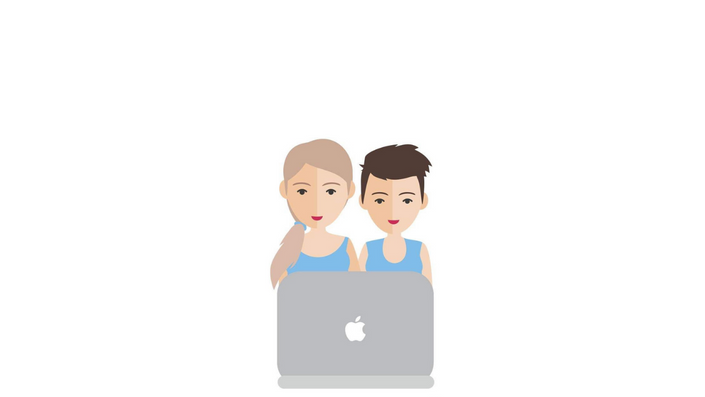 Social Media And Sales With Soul
Everything You Need To Fuel Your Business On Social Media
Enroll in Course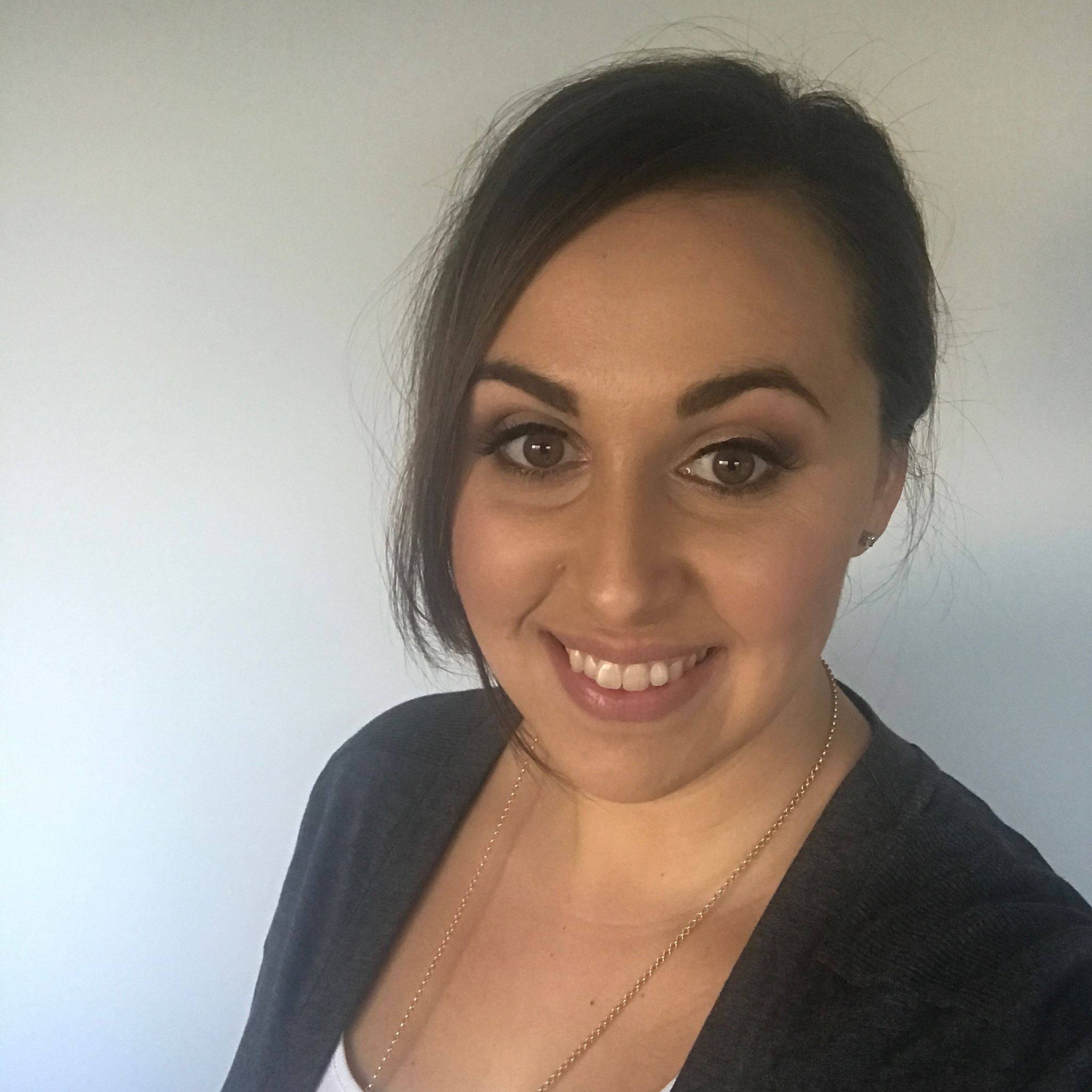 "I was one of the first to purchase Kat & Jessie's Social Media e-course when it launched a couple of years ago, and have used it to build my business online ever since. I also love the fact that I have lifetime access to all of the new updated content every round, which makes it even more affordable.
It is well worth the small investment if you plan to build any business through social media. Thanks Kat and Jessie, for all of the work you put into this amazing e-course.'"
- Cassy Siddle, Founder at Essential Living Mumma
Hey, it's Jessie Reimers here.
Let me explain why we've had over 700 students through our e-course already, and why they're writing testimonials like the ones all over this page!
My friend Kat Abianac and I create content online together, and we help you show up to tell your story.
She used to be on the social media team at the ATO (Australian Taxation Office) as their Facebook Channel Expert. Pretty dry, huh?
Well, after that she worked for a local homegrown Australian legend named Constance Hall as her social media director. (Yeah.. NOW you think she's cool!)
Then she launched her own social media marketing company.
She's created multiple online products and courses which have generated 5 and 6 figures in profit, and currently takes on 1:1 clients for social media marketing strategy.
What do I do? Well in 2.5 years I went from a broke blogger to a million dollars a year in consistent annual profit, and I couldn't have built my business the way I did without social media.
Why are we here? We want to help you make sales online.
It's not just techy stuff, hey. It's getting it DONE - and we want to see you win.
Man I wish I had access to our course, Social Media & Sales with Soul when I first started blogging and showing up online 6 years ago. It would've made my life a LOT easier instead of fumbling around the internet for years on end googling all the things, getting ultra confused and watching YouTube videos that waffled WAY too much and most of the time didn't tell me what I actually needed to know.

It was incredibly frustrating and I spent a lot of time having rage meltdowns, crying while attempting to do the things and fantasising HEAVILY about lighting my computer on fire
and throwing it from a VERY tall building.

The truth is, I wanted to NEVER have to go back to work. I loved blogging and bringing value to people. But...
I spent years blogging away aimlessly, championing incredible online causes and being a general legend...

Not making a single cent.


I needed to monetise.
Otherwise, it would be time for a real job.

But I had NOT A CLUE where to even begin. So of course I invested in my education. I did e-courses. I attended conferences (where I met Kat, incidentally) and continued to educate myself and keep showing up even when I had zero clue what I was doing.

But, man... having this roadmap and the knowledge and understanding this course provides would've saved me a LOT of time and severe frustration.
No doubt, it would have significantly fast tracked my way to an ACTUAL income.. by selling products and services online.

Our course includes LIFETIME access, which is literally the BEST value.
It was a no-brainer for us to structure it this way... Social media is an ever-changing and growing beast, so each time we relaunch you get access to all the relevant updates and high end bonus content.

You're going to learn...
Why you ARE your product,
Important over-arching principles for everything you share online
Masterclasses and growth hacks for Instagram
How to create a sales funnel
How to create a landing page to collect email addresses
How to create a free opt-in!
How to create automated and engaging email sequences
How to build an online challenge.

PLUS... how to make a website, storytell and build an audience, use messenger bots, how to write highly effective sales copy, how to CONVERT, plus all the mindset stuff like how to show up with vulnerability and authenticity, to nail webinars and ebook ideas, how to get republished online and create a media kit, and how to absolutely nail Facebook advertising from start to finish.

Plus, of course.... how to use Facebook pages and groups effectively and create a highly engaged audience that trust and respect you.

If you would love to know how to actually build trust and an amazing community online and have an audience that rallies and builds such an incredible connection with you, that it's just a natural progression that they will want to buy your product or service.

I can't wait to see you in the e-course Kat Abianac and I have created for you.
Jessie Reimers x
Meet Rachael Jansen.
Rachael is a former chief of staff, columnist and senior reporter with Australia's premier news organisation News Corp. In her 20-plus year career, she's written more stories than she's had cups of coffee and wine combined, which she says is a lot!
During her journalism career, Rachael interviewed thousands of people from a Prime Minister to homeless kids, extracting and sharing their stories in a way that engaged audiences and delivered the information that mattered most.
She now uses her journalistic skills as a reputation strategist and stakeholder engagement consultant for corporations and boards, but it is through her agency Visible Women Media that she does the work that she's most passionate about: helping women rise.
Rachael helps women in business build a reputation and be visible so they can have more influence and impact with the right audience.
In the connection economy, having a platform that means something to others is vital for business success.
Rachael will share with us some key ways to be visible that you can apply to ALL your content, to help build a reputation people will recognise and want to connect with.
Exclusively inside Social Media & Sales with Soul, for the first time we bring you a guest module called;
"Rachael Jansen - Visible Women."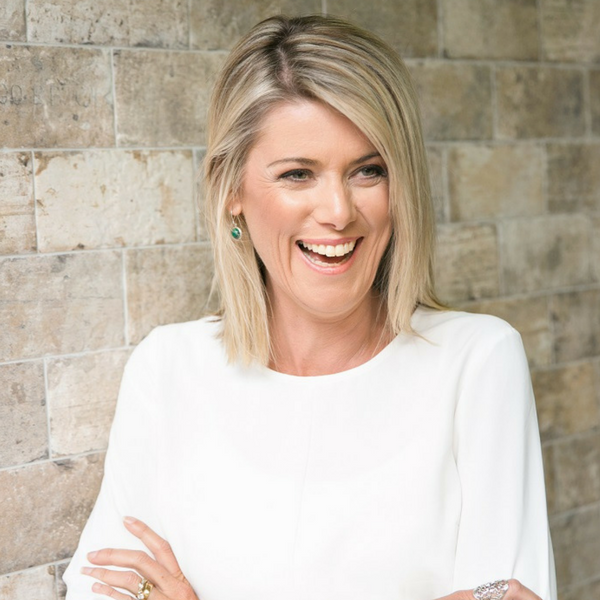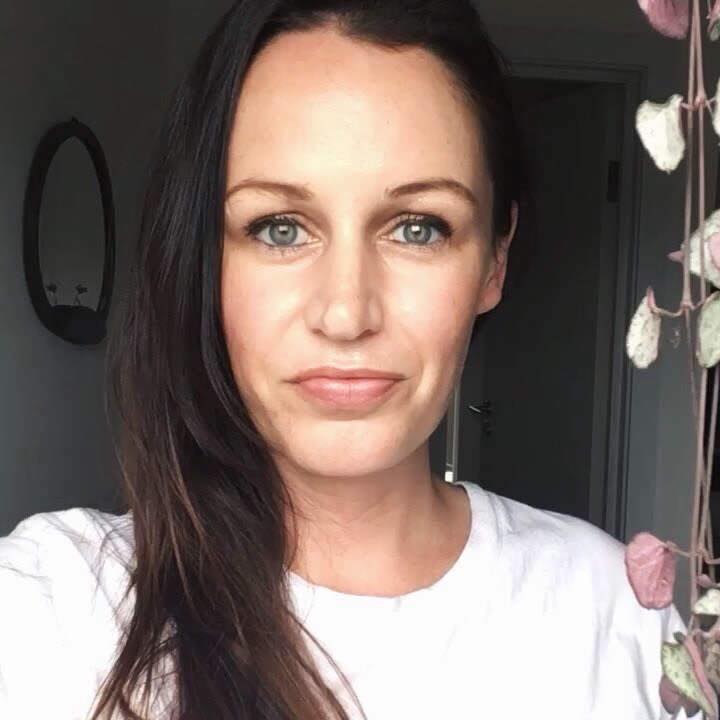 "Oh my - the metrics class is incredible. If you are new to metrics and stats, you are in for a treat. These are metrics like nothing I have seen before.
Let me explain… I am a BBC editor / journalist / content strategist and have been working in online media for 10 years (a long time in internet years. 😅 ) Outside of my day job I've been trying to get my own brand, writing and now doTERRA biz to take off and while I've always got a bit of traction, something just never felt right me to keep 'pushing.'
The result is that my presence has lacked consistency as I faced burn out and feelings of ikkiness. (And let's be honest, you'll never thrive feeling like that.)

I sat down for Kat's metrics class, thinking at the back of my mind, "here we go again, more boring metrics, stats and spreadsheets" (I have sat through many extremely dull metrics meetings!) but what blew me away was Kat's metrics are about community, conversation, and prioritising relationships.
Say what?! No Google analytics, no silly Canvas performance updates, no percentages, so seeing where is traffic coming from + where is it going - thats stuff is useful at times but when you focus there it kills enthusiasm fast! This is a real breath of fast air. 💃🏻
Everything Kat is saying about sharing content between social sites is enlightening - no overly complicated content plans, making mistakes on lives, and not focusing on your website but simply getting content out is gold dust and SO enlightening. 💡
I have sat down with hundreds of marketing professionals and agencies in my time and Kat's work is unique and utter brilliance!
It's been less than a week but this course has already busted some major blocks for me and paved a way forward that has been taking me years to get clear on. Right now I am ditching everything I have learned in the past and doing only what Kat tells me to do. 😊 Kat's insights are quite simply outstanding and this week alone has already been worth the cost of the course.
Kat, thank you. 🙏🏻"
- Marie Teather, Olive Street Editorial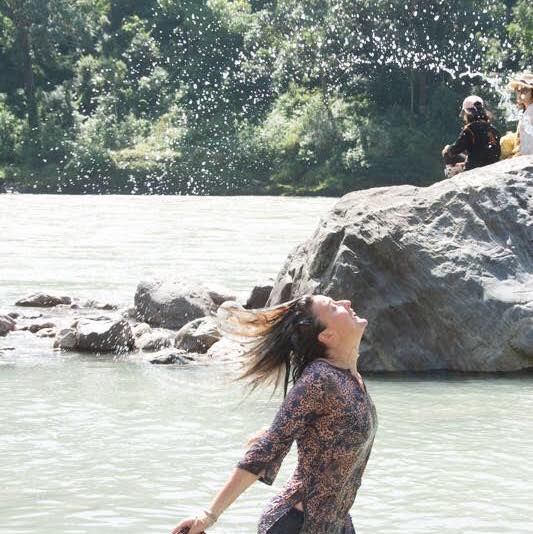 "Before finding Jessie and Kat I felt like promoting myself was gross and annoying, but they have totally turned this around for me! I now love serving my community and know it's also serving them telling them how they can obtain my services and products. Serving in this way has also given me a creative outlet that was missing in my life. I've completely surprised myself on how easily I've picked up the technology and how easy it is. I did the course at my own pace and have found the resources easy to find and use. Before doing this course I felt depressed and stuck in relation to building my client base and abundance, I now feel empowered and excited about what I can achieve from my lounge room!!! Thank you thank you thank you!!"
- Alice Parsons, Meditation Facilitator & Wellness Advocate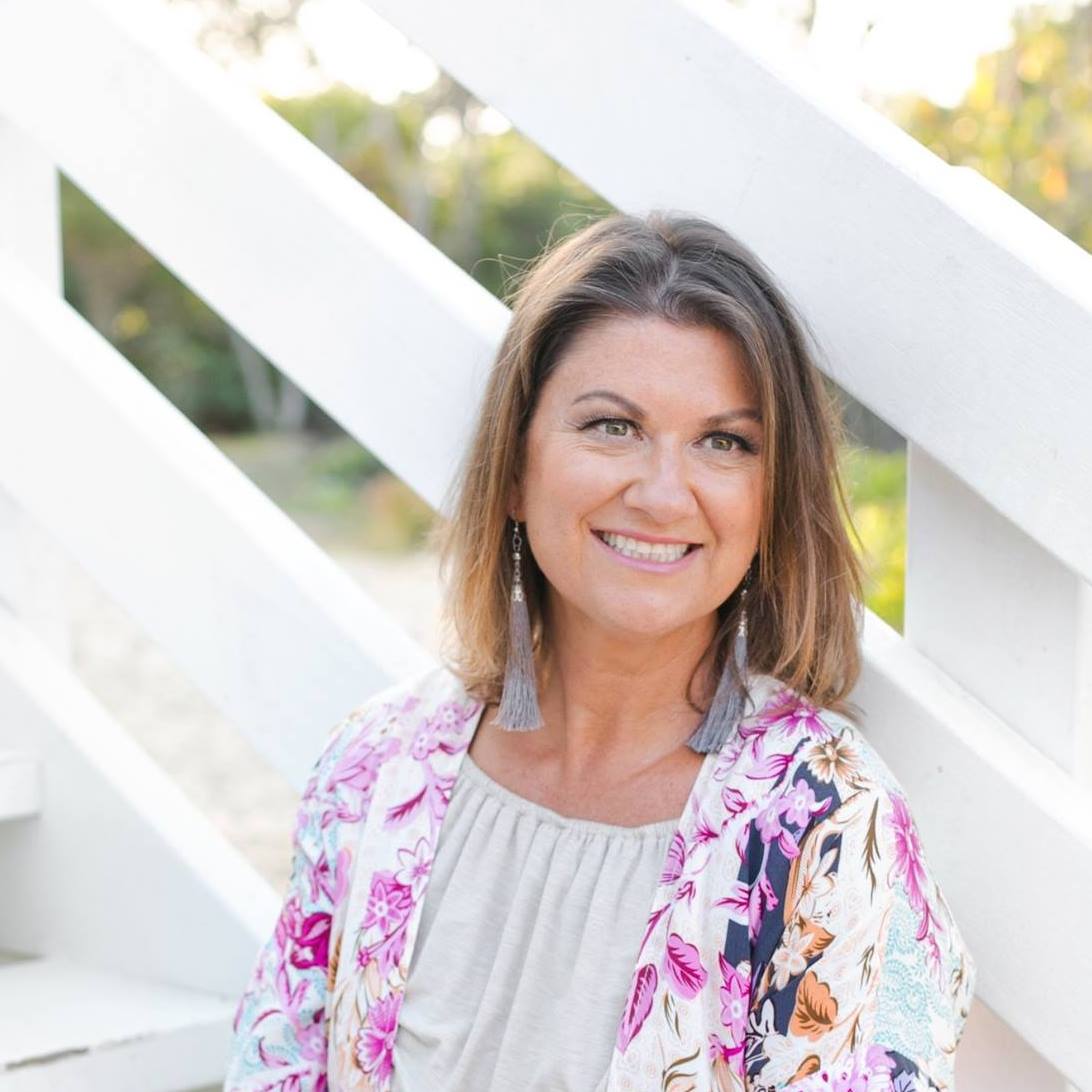 "Well this course has delivered nothing short of my expectations. The content has been incredibly high value, the activities, the information, the tutorials, simply brilliant. I'm no tech expert but slowly I am learning and I know I have the support of my learning material for when I get stuck. These heart centered ladies DELIVER. This is a no nonsense, get it done, keep it simple, get yourself 'out there' social media course. I am starting to get enrolments, interest, comments. And the other great thing about this course is the community. I have developed connections with beautiful, supportive people. What a great investment in ME and my business, thank you Jess and Kat."
- Melissa Churcher, Author - Truth & Joy for The Perfectly Imperfect
Class Curriculum
Welcome!
Available in days
days after you enroll
Social Media 101
Available in days
days after you enroll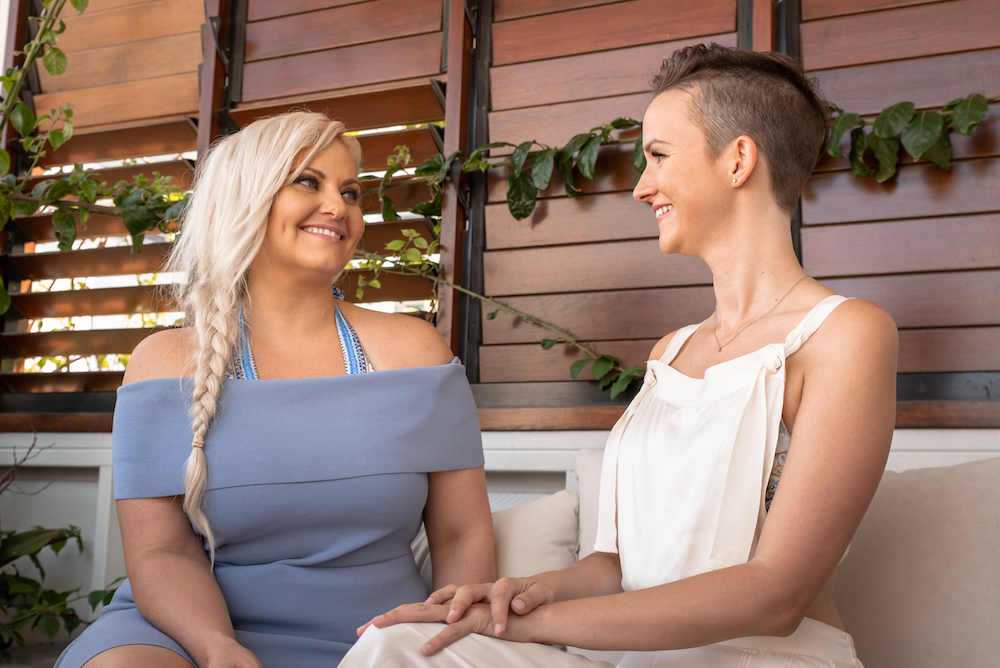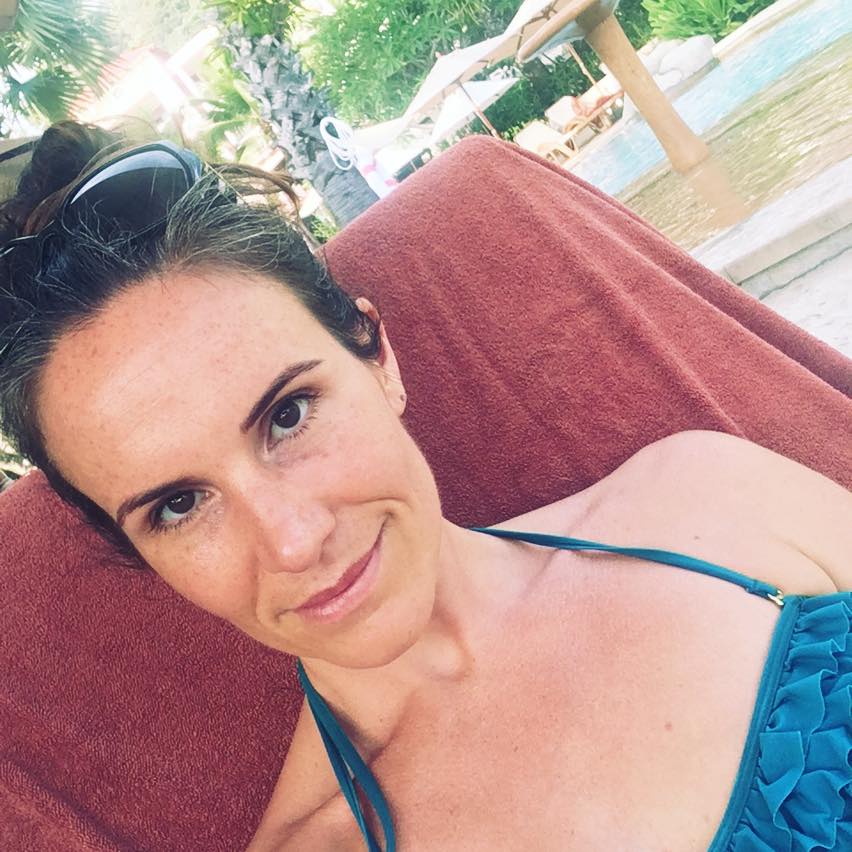 "This is my third round and each time, I take a little bit away, but don't overwhelm myself trying to keep up. That's the best bit, it's always here to come back to. I can't wait to see what new tools I learn this time!"
- Natasha Daubney, Womens' Coach at Barefoot & Nourished
Frequently Asked Questions
When does the course start and finish?
The actual course starts now and never ends! It is a completely self-paced online course - you decide when you start and when you finish. Most of our students join specifically to participate in the next live course round- see further down in FAQs for the next live round start date.
How long do I have access to the course?
How does lifetime access sound? After enrolling, you have unlimited access to this course for as long as you like - across any and all devices you own.
What if I am unhappy with the course?
We would never want you to be unhappy! If you are unsatisfied with your purchase, contact us in the first 30 days and we will give you a full refund.
When does the next live round of Social Media & Sales with Soul commence?
The next facilitated, live, 6 week round of Social Media & Sales With Soul commences on 21st January 2018. During this 6 week period, you have access to a guided version of course content which has been built to help you achieve specific outcomes, as well as regular Office Hours during which time your course questions will be answered. Once you have purchased Social Media & Sales with Soul, you have lifetime access to these facilitated course rounds.
When did Early Bird pricing end? I missed it!!
Earl Bird pricing ended midnight November 29th AEST. I'm sorry you missed it! We can't extend the early bird price for any reason. We truly look forward to seeing you on the course.